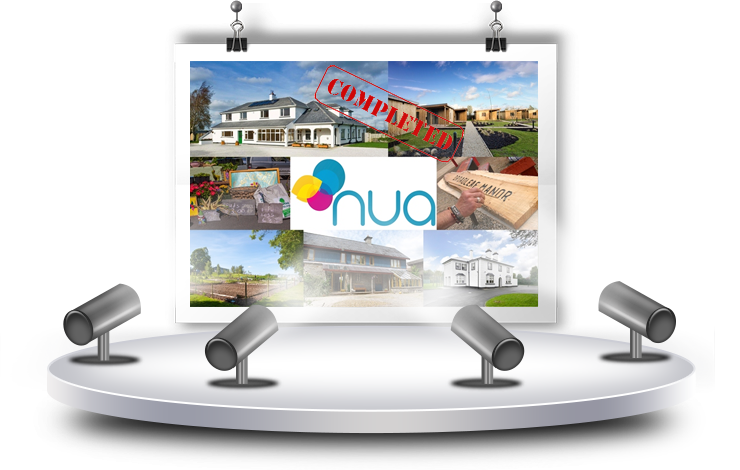 Nua Healthcare was established in 2004 by a group of experienced Social Care Professionals working in community outreach services for people with Intellectual Disabilities, Autism and Challenging Behaviour.
The service was started initially as a high support respite service but due to significant demand, it developed into a full-time day and residential care service.
Nua Healthcare's first facility – Winterdown – was set up in the Kildare countryside in May 2004. This house, situated in peaceful and spacious farmland surroundings, proved to be a secure and welcoming home to a group of individuals with Asperger Syndrome.
Since 2004, Nua has grown significantly and now provide our services Nationally to a diverse population of individuals with varying needs. People are supported in an array of facilities at various locations across the country.
In the ten years since the opening of the Winterdown Facility Nua Healthcare has proved to be a stunning clinical success and has opened many more facilities countrywide.
First and foremost for Nua Healthcare were focused on the well-being and security of its' Service Users along with developing a professional and efficient organisation as a whole..
EMS Senior Consultant Ian McLoughlin approached Shane Kenny, Director of Operations at Nua, with a view to undertaking a detailed review and analysis of Nua's print, copy, scan and fax requirement.
What Ian quickly established was that their print infrastructure was similar to many companies countrywide – assembled over the years in an ad hoc fashion, from an extensive list of various manufacturers using different toners and inkjets that was often inefficient and always expensive to use!
Ian was able to add value to the process by recommending equipment with multi-functionality – adding copying and scanning to the existing print and fax requirements, standardizing the equipment in use, implementing user controls and introducing significant cost savings across the whole company.
As a result staff at Nua facilities are delighted with the well featured equipment, service users have access to additional facilities to help with their project work and personal development and management are stunned at the efficiencies – both operational and financial that have been secured.
To find out more about how EMS can bring your company or organization similar savings or efficiencies contact 1890 7­70 770 to schedule an no-obligation audit of your print infrastructure