Epson's WorkForce Pro RIPS WF-C879R – 4-in-1 with Wireless, Ethernet & PCL/PS: Print / Copy / Scan / Fax
https://www.youtube.com/watch?v=g6NWGIc-ITU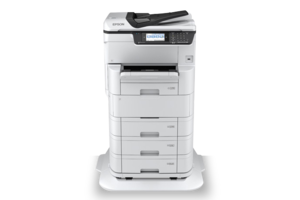 Low power consumption saves energy and money
The Epson's WorkForce Pro WF-C879R features Epson's Heat-Free Technology for a low power consumption.  Epson Heat-Free Technology uses less power than laser technology because it does not use heat to warm up. As inkjets have no fuser unit to heat, this results in significantly less energy consumption. Also, printer operating time and electricity consumption can be optimised because there are no delays caused by accumulated heat in the printhead.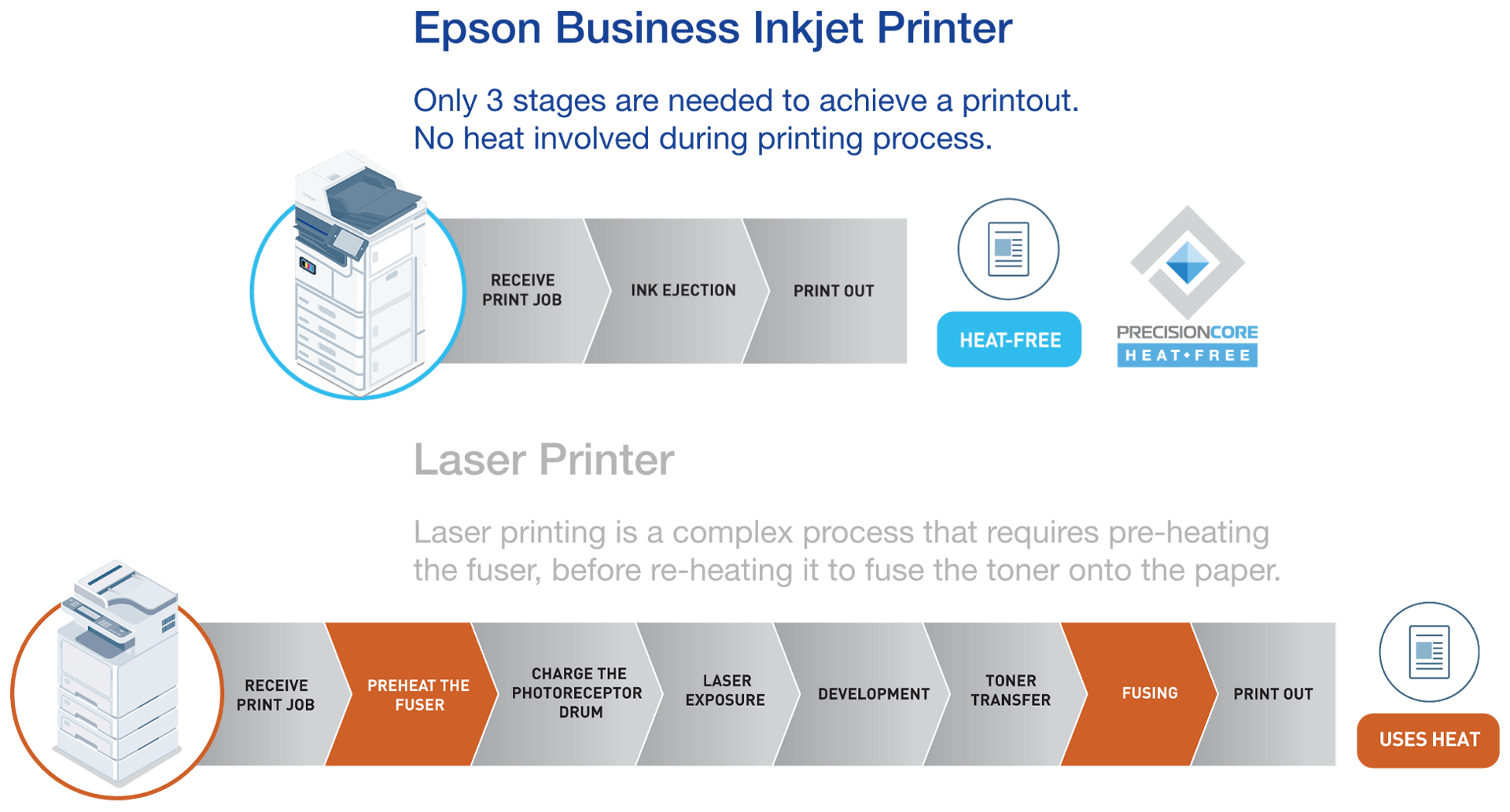 More prints – lower printing costs
Epson ink lasts up to 4.3 times longer than other suppliers.  This reduces the time and overall printing cost that is incurred by staff frequently changing inks.
What is Epson RIPS?  The advanced Replaceable Ink Pack System (RIPS) technology uses super-high-yield ink supply units for printing up to 86,000 pages between ink changes.  This eliminates most of the physical waste involved in printing when compared to comparable colour laser printers.  You can expect uninterrupted printing of up to 86,000 pages in mono and 50,000 in colour without changing supplies.
For more information or a quick quote contact 01 9018386 – sales@emscopiers.ie
https://emscopiers.ie/contact-us