Back to school is a traditionally busy, stressful time but never more than now.  Schools and colleges are working tirelessly to ensure their staff and pupils can start the school year safely and efficiently.  Our experienced team are on hand to make the return to the classroom as stress free as possible.  EMS can supply and service any size of school or college nationwide.

ems-copiers
EMS Copiers have worked alongside the education sector for almost 50 years.  Advising, supplying and servicing their print requirements.  EMS is aware that each school is different, and rather than take a linear approach EMS takes the time to get to build a relationship with the school and specify issues that the school wants to solve.  This enables the team at EMS Copiers to tailor a cost effective solution that will give the school or college confidence that their print environment is in safe hands.
EMS Copiers offer a suite of print solutions that encompasses any issue a school or college presents us with.  We are aware that it isn't always about cost and that reliable, robust equipment is a huge factor.  Our team of Service Engineers collectively have over 20 years experience.
EMS Thermal Detection Module Bundle – Extra peace of mind reopening your School
As well as a range of printers, copiers to suit every type of school or college, EMS also provide a comprehensive range of products aimed at managing the reopening of education during the current pandemic.
Elevated body temperature screening has become a standard requirement to reopen schools safely.  Many of our customers have been in touch with us about Thermal Detection scanners as they realise that this equipment is now commonplace and part of every day school life. EMS Copiers can supply you with a package that will ensure you are equipped to help you  reopen your school safely while giving reassurance to pupils, staff and parents.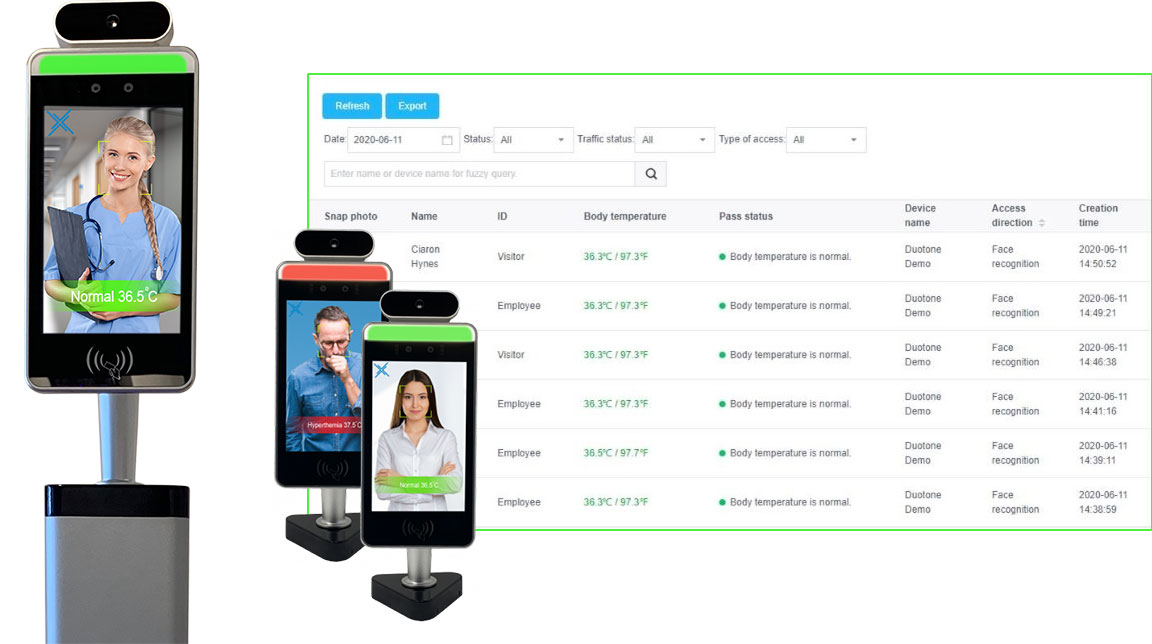 Our Thermal Detection Module will detect a high temperature within 2 seconds the Thermal Detection Module also offers the option of facial recognition technology.  This technology can be used to differentiate between staff and visitors to your premises and can also be used for contact tracing purposes.  Recorded images confirm date/time/photo of the each user which can be extracted from device via username/password. Manual Extraction ensures compliance with GDPR regulations.
The Thermal Detection Module Bundle – €20 per week plus VAT includes:
A Thermal Detection Module  –  that will quickly and accurately read temperature within 0.2° margin of error.

Facial recognition technology – For added security and contact tracing

Standalone Sanitation unit – Making it easy for staff and visitors to keep their hands germ free