The UTAX A4 P-C3062i MFP and P-C3066i MFP A4 colour multi functional systems from EMS Copiers provide excellent output quality and high productivity.  Combined with comprehensive options such as WLAN and Wi-Fi, you can even communicate with mobile end devices such as tablets or smartphones.  This compact device is ideal for both office or home office.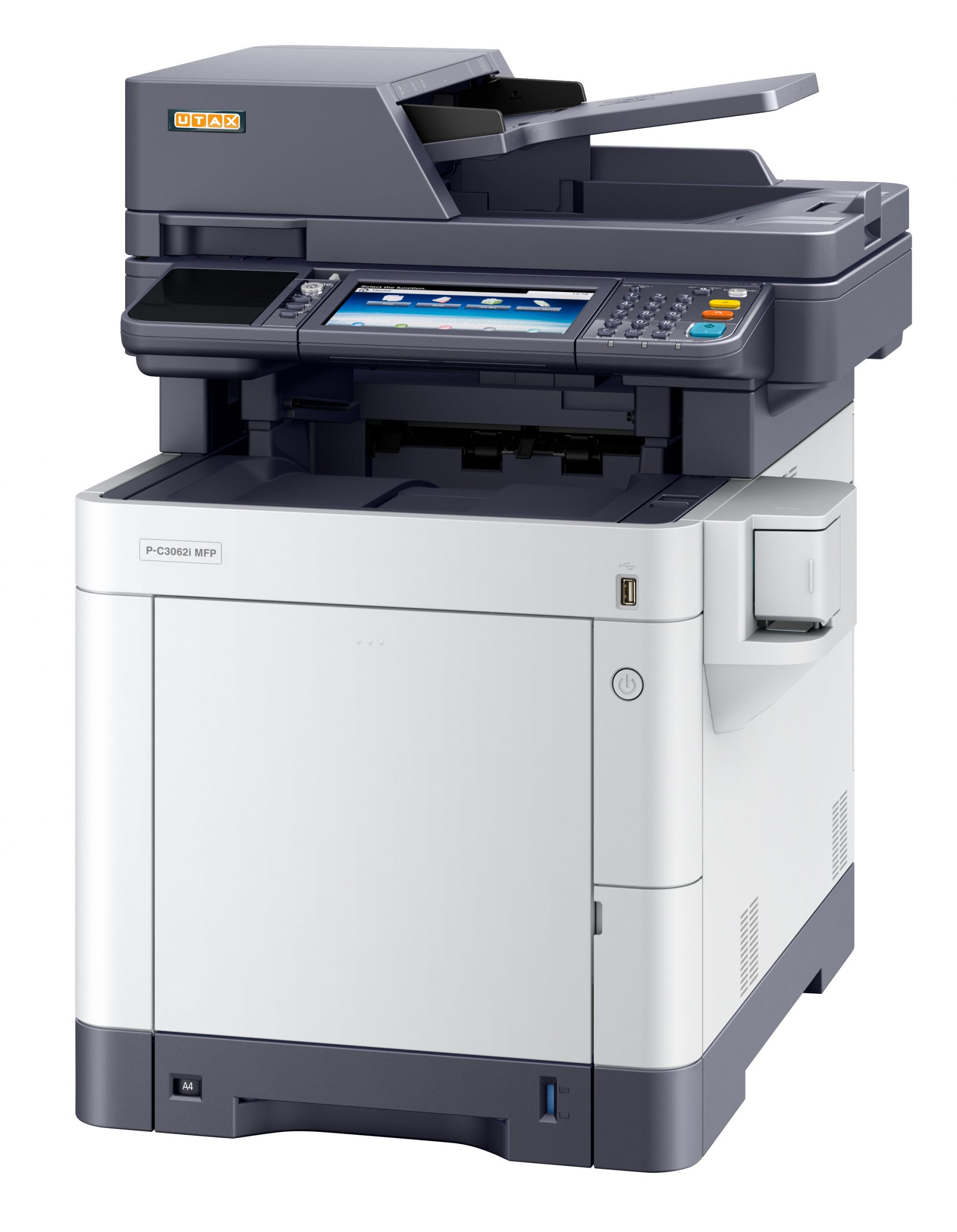 Maximum time savings: The P-C3062i MFP and P-C3066i MFP print and copy at 30 A4 pages per minute and even scan at an impressive rate of up to 60 original documents per minute. That way, even large documents can be sent or archived in the blink of an eye.

The Scan Extension Kit* helps by automatically creating text-searchable files. This means you can quickly and simply locate documents via keyword search and even save and edit them in Word, Excel, and PowerPoint – typing and extensive searches are a thing of the past.

Well-connected, yet mobile: Whether via a USB port, your network or WLAN*, you decide how and where you want to use the P-C3062i MFP or P-C3066i MFP. The free Mobile Print App is available for mobile printing and scanning, but Google Cloud Print, Apple AirPrint* and Wi-Fi Direct* are also supported.  The use of these devices is not limited by your location. It doesn't get any more flexible than that.

Quality you can see for yourself: Both systems can either print with 600 x 600 dpi or high-resolution 1,200 x 1,200 dpi, ensuring you can get the best out of your files depending on the quality of the format. To put the finishing touches on your documents, you can also use high-quality media in the formats A6R to A4 with a weight of max. 220 g/m2, alongside normal paper and letterhead.  A manual stapler* can also bind your documents (up to 20 pages).

Communication is everything: Thanks to an integrated HyPAS™ interface, you can conveniently integrate practical apps such as Print&Follow, PinPoint Scan and Cloud Connect in your system, as well as comprehensive software solutions, so that you can sustainably simplify or even automate your workflows. The large size of the colour touch display allows you to intuitively navigate its many useful functions and applications. Save time at the touch of a button – and look forward to using our systems every time!