EMS Copiers offer a wide range of  products and solutions to suit any sector or size of business.  We can tailor a bespoke Managed Print for your organisation and make substantial savings across your print, copy set up through our scalable solution.
Our Managed Print Solution is essentially a new device/s with no capital outlay.  Maintenance and consumables are included.  All of our devices print, copy and scan.
Before we implement a Managed Print Solution we take the time to familiarize ourselves with the layout of the business premises and carry out a detailed audit of the volumes produced on the existing devices.  Factors such as expansion or downsizing are all considered.  By taking the time to go through this process EMS can provide a detailed and accurate analysis of potential cost and efficiency savings.
Take a look at some of our products below: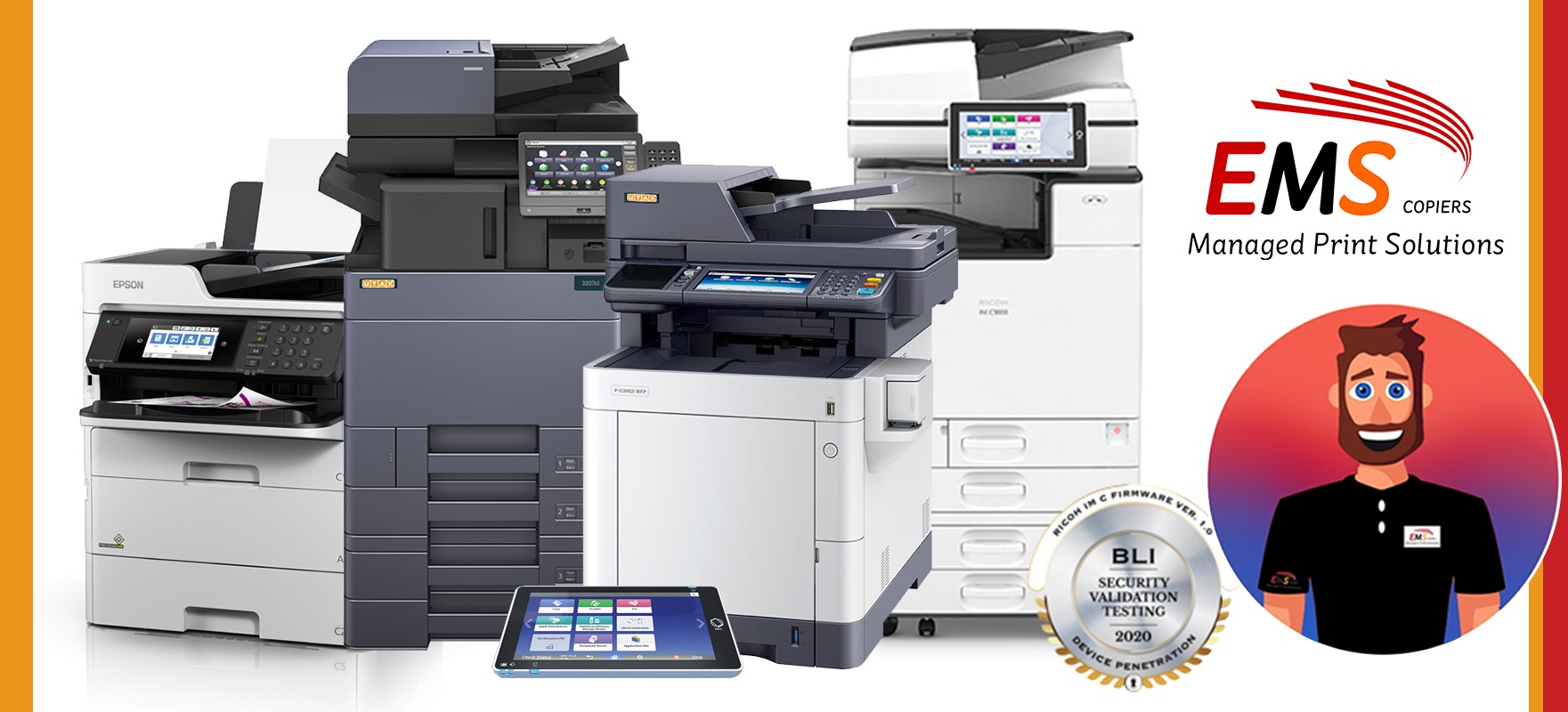 EPSON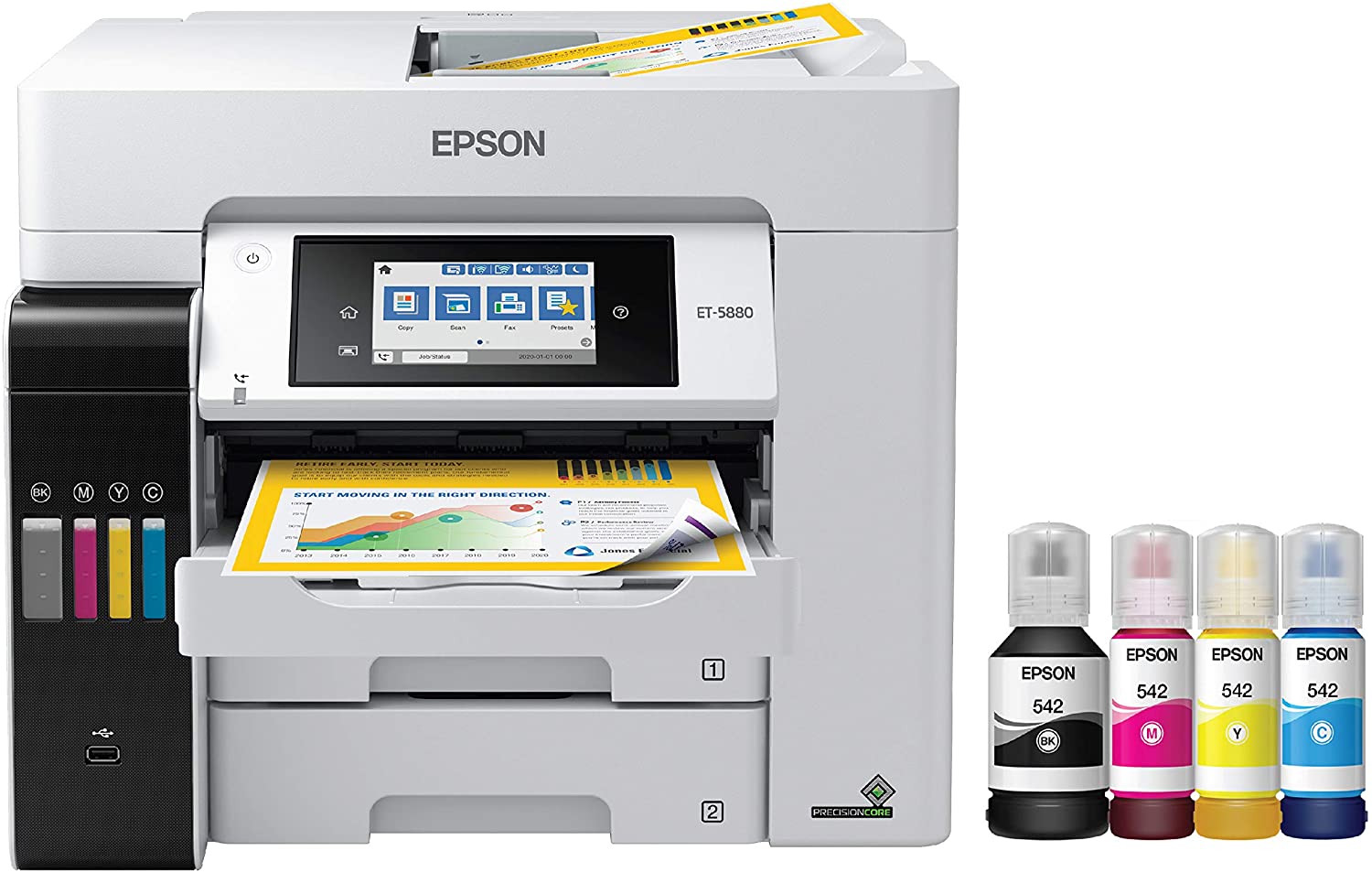 Designed for business – perfect for home office use! The Epson EcoTank Pro ET-5880 Wireless Colour All-in-One Printer with Scanner & Copier. Many of us are working from home at the moment.  Like it or not a Laptop, phone and printer are now a familiar sight in kitchens, bedrooms, or if you are lucky enough, home offices across the land.
The Epson EcoTank Pro ET-5880 Wireless Colour All-in-One Supertank Printer with Scanner, Copier and fax.  This compact lightweight multifunction printer combines productivity with low energy consumption making it ideal for home office use.  Print, copy, scan and fax with this user-friendly EcoTank ET-5880 device that provides a cost-effective cost-per-page and minimises energy consumption thanks to Heat-Free PrecisionCore technology.
UTAX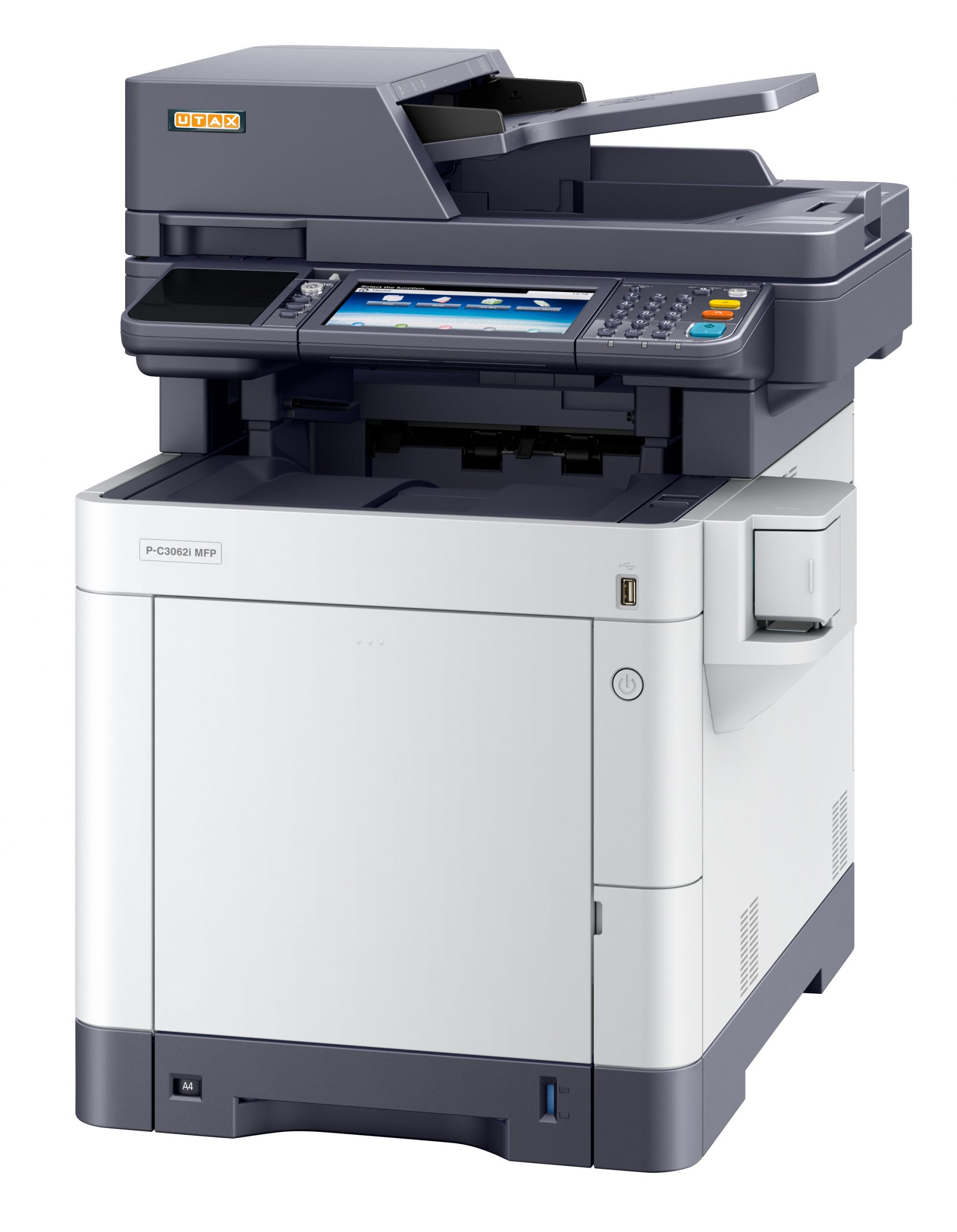 The UTAX A4 P-C3062i MFP and P-C3066i MFP A4 colour multi functional systems provide excellent output quality and high productivity, combined with comprehensive options such as WLAN and Wi-Fi. You can even communicate with mobile end devices such as tablets or smartphones.  This device is ideal for working from home.
Maximum time savings: The P-C3062i MFP and P-C3066i MFP print and copy at 30 A4 pages per minute and even scan at an impressive rate of up to 60 original documents per minute. That way, even large documents can be sent or archived in the blink of an eye.
RICOH
With the Ricoh IMC 3000 A3 colour you can forget about expensive outsourcing of marketing materials such as brochures, magazines and banners.  An absolute must for a busy marketing department possibly working to a strict budget!
The IMC 3000 will print full bleed A3 images complete with print marks, onto heavyweight SRA3 media. And, using the optional booklet finisher, the IM C3000 will fold and saddle stitch marketing collateral ready for distribution.

This comprehensive "all rounder" 30 page per minute device can carry out all of your standard office copier requirements as well as high quality colour marketing material.
The intuitive 10.1 inch Smart Operation Panel simplifies operations, allowing users to choose from a range of intelligent applications and apply smart print settings.