One of the most powerful HEPA air filtration purifiers available, the Wood's GRAN 900 is available to purchase or rent through EMS Copiers.
Exceptional filtration with less noise and power consumption.
https://www.emscopiers.ie/contact-us/
Built to handle large and demanding areas, such as classrooms or the office, the GRAN 900 has double Active ION HEPA filters for the fastest and most efficient cleaning capacity.   It also has extremely moderate energy consumption and noise levels.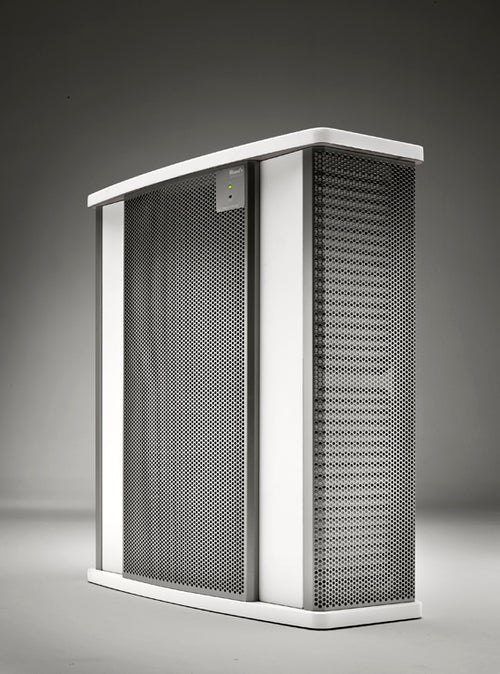 H13 HEPA means greater than 99.95% filtration
3 year warranty
Purchase or rental options available
2 x Active ION HEPA filter
Very low energy consumption
Removes dust, pollen and other harmful particles such as viruses
Easy to use no app required – just plug and in and turn on
Two Filters to be replaced every 6 months.  The number of filters in a unit replacement frequency is of great relevance.  If you are offered a unit with three filters your annual running costs could be trebled.
The unit does not use ozone, plasma, UV light or Hydrogen Peroxide.  While these are all effective methods of cleaning air they are best suited to hospital, clinical environments.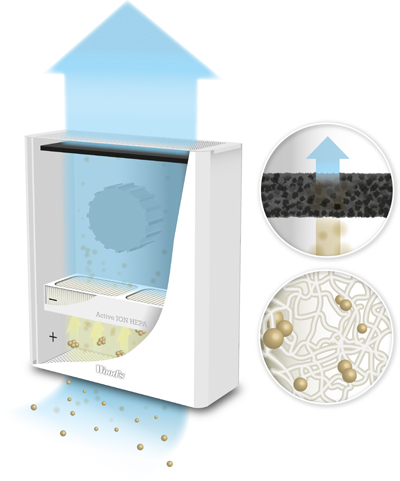 Wood's air purifiers from EMS have a patented filtration technique. By using ionization both in the air purifier and in the filters, Wood's are able to reach HEPA-level filtration levels, at a fraction of the energy consumption and noise levels that comes with such a dense filter.
With the lowest possible energy consumption and noise levels, Wood's air purifiers provide a reliable and safe protection against pollutants down to size 0,0003 mm.
The air is circulated in the room and drawn through the air purifier with a quiet and energy saving fan.
The air particles are ionized as they enter the air purifier. This increases their size, and they are also attracted to oppositely charged surfaces.
The Active ION HEPA filters are ionized in production. The filters attract and catch the already ionized air particles.
For more information and pricing contact us today