Low-cost, eco friendly A3 colour printer for the busy office.
The Epson eco friendly A3 colour printer with 4–in-1 print, copy, scan and fax functionalities. Wireless, Ethernet enabled.  This device features the lowest power consumption in its class!
Lowest total printing costs in its class
Print, copy and scan
No warm up time – first page in 5.5 seconds! 26 pages per minute – scans a 100 pages per minute
Reduces annual electricity consumption Wireless, Ethernet enabled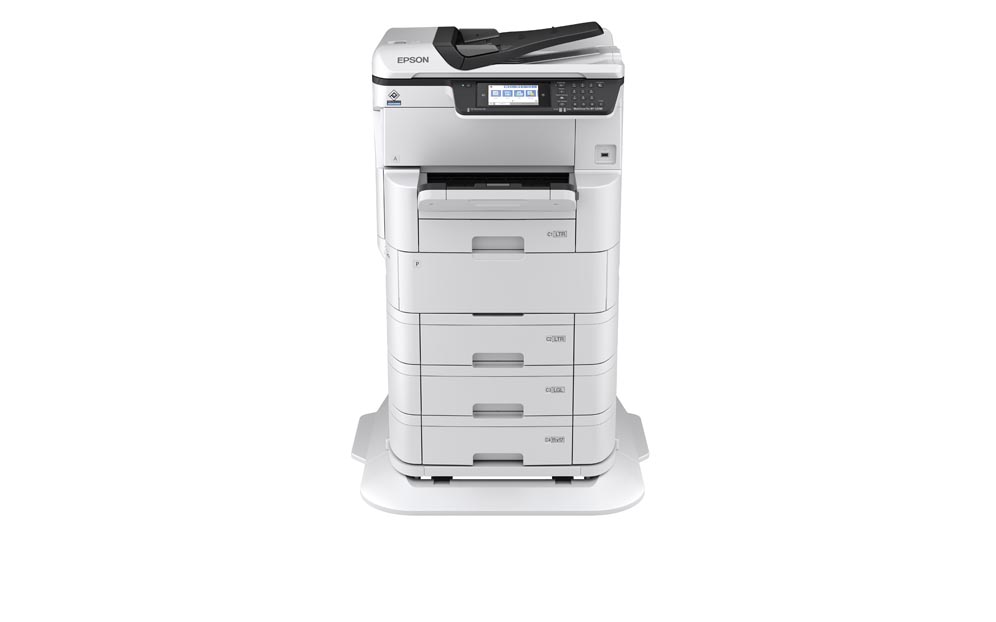 More than ever orgnisations are sensitive to environmental issues. Cutting energy use and costs can be a challenge. Many try to save energy by adjusting their thermostat settings or adopting LED lighting. What they may overlook is that printers and MFPs account for about 10% of total power consumed in a typical office.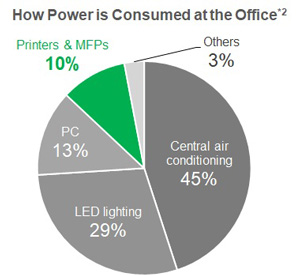 Epson inkjet printers draw very little power when printing because ink droplets are ejected by the action of piezoelectric elements that contract under only a tiny applied voltage. In contrast, laser printers require heat–and a lot of electricity–to fuse toner to paper.  This eco friendly A3 colour printer uses "Cold printing" which can reduce your electricity costs by up to 90%
Reduces Annual Electricity Consumption
WorkForce Enterprise printers are equipped with PrecisionCore Heat-Free Technology and use no heat in the printing process. That means they consume far less power than laser printers, which in turn reduces their running costs. According to the results of an independent study, may consume, on average, 80% less electricity per year than comparable competing color laser multifunction printers.
What is heat free technology?
Heat-Free Technology requires no heat to warm up, when it is switched on or awoken from sleep. This means you can start printing immediately, making it up to 50% faster from ready compared to laser printers, not to mention much more economical.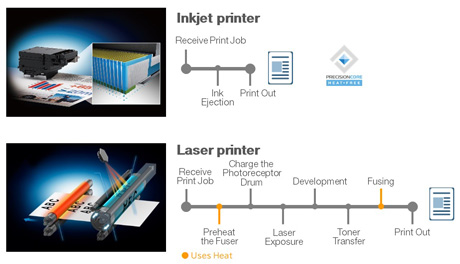 For more information about pricing, leasing or purchase with an all inclusive service contract from EMS Copiers, please contact sales@emscopiers.ie or call 01 901 8386