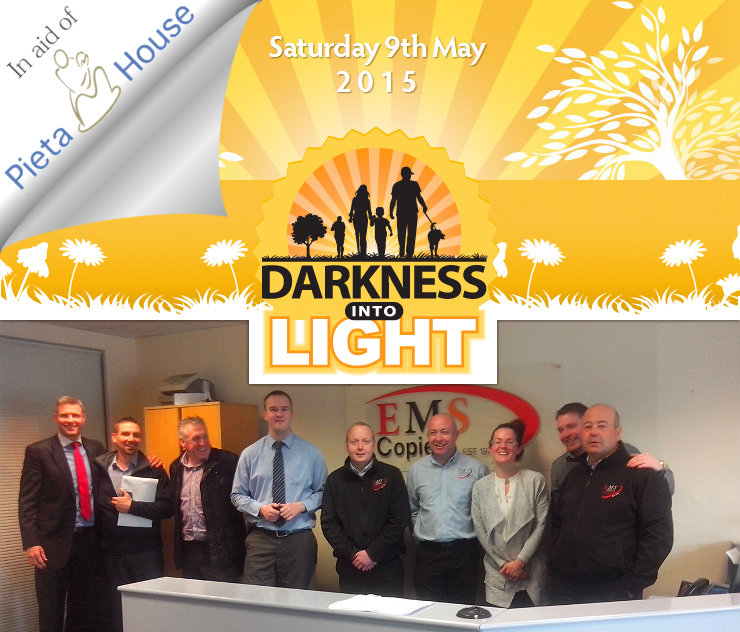 EMS Copiers are proud to announce that ten of our staff will participate in the "Darkness into Light" walk/run in aid of Pieta House on the morning of May 9th 2015.
The 5km walk/run for suicide and self-harm is in its seventh year. Some 80,000 participants turned out last year and Pieta House are expecting a huge turnout again this year. With nearly 40 locations available in Ireland this really is a fantastic and fun way to get together and support this wonderful cause.
Starting at 4.15am, and crossing the line at dawn break on Saturday, May 9th 2015.
---
For more information and to register visit http://dil.pieta.ie/venues