EMS offer a full Managed Print Solution, essentially the new device/s with no capital outlay, toner and maintenance included.  All of our devices print, copy and scan.  EMS Managed Print includes everything your need:
Reliable user friendly state of the art devices

Data security solutions to keep your documents secure and confidential

Colour printing and copying at affordable pricing

Top quality service
EMS Managed Print is supported by PaperCut, software capable of integrating across all major operating systems and providing easy to navigate reporting and customisation functions.  PaperCut is a full-scale system that allows control and optimisation of your devices to deliver real benefits to your organisation in terms of cutting costs and eliminating waste.

EMS Intelligent Billing System – Low Cost High Quality Colour –  Intelligent Billing systems also means that colour printing won't cost you a fortune.  This intuitive system automatically calculates the amount of colour coverage used per page and only charges you for what you have actually used.  This means we can pass on huge savings for colour printing.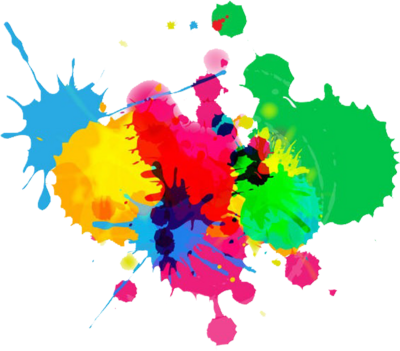 Secure Printing – With GDPR fast approaching, the UTAX Data Security Kit from EMS ensures the protection of your confidential information, right at the system level:
It overwrites and encrypts copying, scanning and printing data, even before they are saved to the hard drive.

In addition the memory area for the output data is automatically deleted so that the data cannot be restored.
Today's printers and MFP's have progressed from the basic devices previously used.  Most are now networked assets, similar to a PC, contain a screen, a keyboard, and a hard drive, which can store sensitive information.  Networked printers and MFP's are often not considered when it comes to security measures.  However, these devices store and process data, and as intelligent devices have the same security vulnerabilities as any other networked device. With increased cybercriminal activity, networked office printers and MFP's are now a focus in the battle against corporate information theft and malicious attack. Printers if not properly safeguarded have certain vulnerabilities that if exploited, can allow attackers to breach a business network.
UTAX Multifunctional Colour Systems from EMS: Take a look at the UTAX 2506ci/3206ci :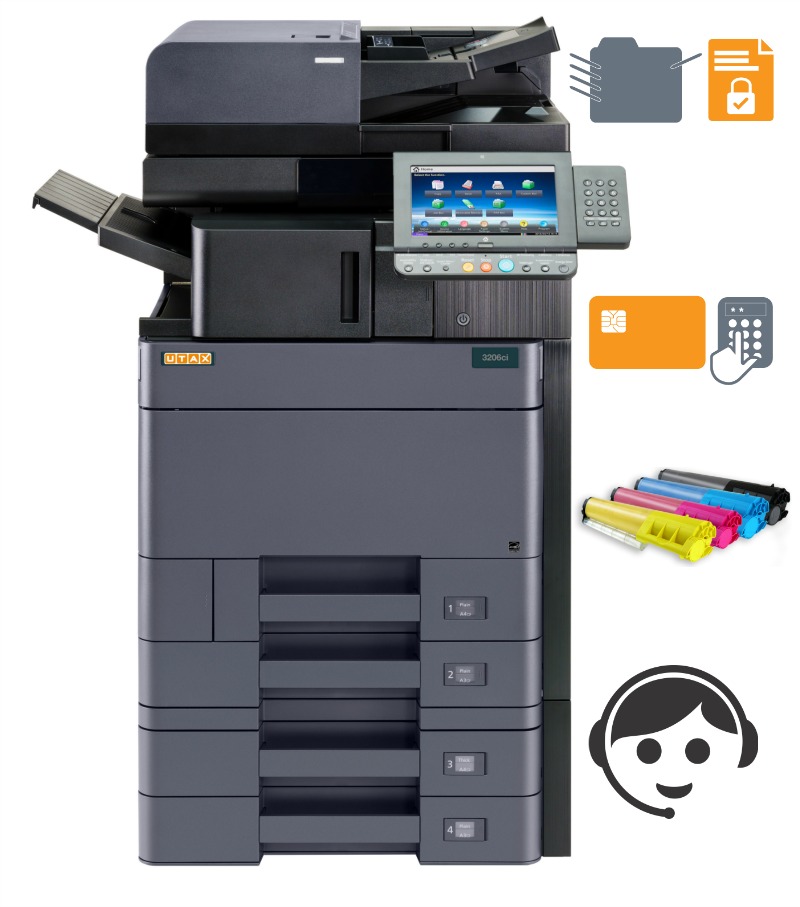 Unbelievable flexibility: You can process up to 7,150 sheets from six
paper feeds* for various media. Paper formats from A6R to SRA3, paper
weights from 52 to 300 g/m2 and even tab sheets are readily fed
from the paper cassettes. Papers of up to 256 g/m2 can also be processed in
duplex printing and used as cover sheets, for example. The innovative soft
close feature of our paper cassettes guarantees that paper can be added with
minimal sound. Do you need different finishing options? We can offer you
these! Everything is possible: from the space-saving internal finisher with
50-sheet stapling to a brochure finisher that also creates tri-folding for letters
in addition to brochures with up to 64 A4 or A5 pages. In addition, all finishers
can be equipped with a punch unit.
Simplest operation: The menus of the large 9-inch colour touch display
(picture diagonal: 22.86 cm) are intuitive to use. You can access the
home menu at all times via the home button plus you can adapt this
menu to suit your personal needs. The HyPAS interface allows you to easily
integrate software solutions* to optimise your specific processes. The systems
also feature an NFC interface for direct printing from an Android smartphone
or tablet*. Now there's nothing more standing in the way of mobility.
Professional printing: The 1,200 dpi resolution, newly developed toner,
printing in SRA3 format and the option to process different paper
thicknesses allow you to create highly professional documents in brilliant
colour quality. The versatile printer driver and the optional Fiery® Controller
available for the 3206ci system also offer various options for optimising colour
reproduction.
Maximum security: The 'Private Printing' function ensures that print
jobs can only be started directly on the system by authorised persons.
This means that confidential documents actually remain confidential.
The optional 'Data Security Kit' allows you to increase security even further.
Data on your hard disk is encrypted and securely deleted when it is no longer
needed.