EMS Copiers has worked alongside the education sector for over 50 years.  Advising, supplying and servicing their print requirements.  EMS is aware that each school is different, and rather than take a linear approach EMS takes the time to get to build a relationship with the school and specify issues that the school wants to solve.  This enables the team at EMS Copiers to tailor a cost effective solution that will give the school or college confidence that their print environment is in safe hands.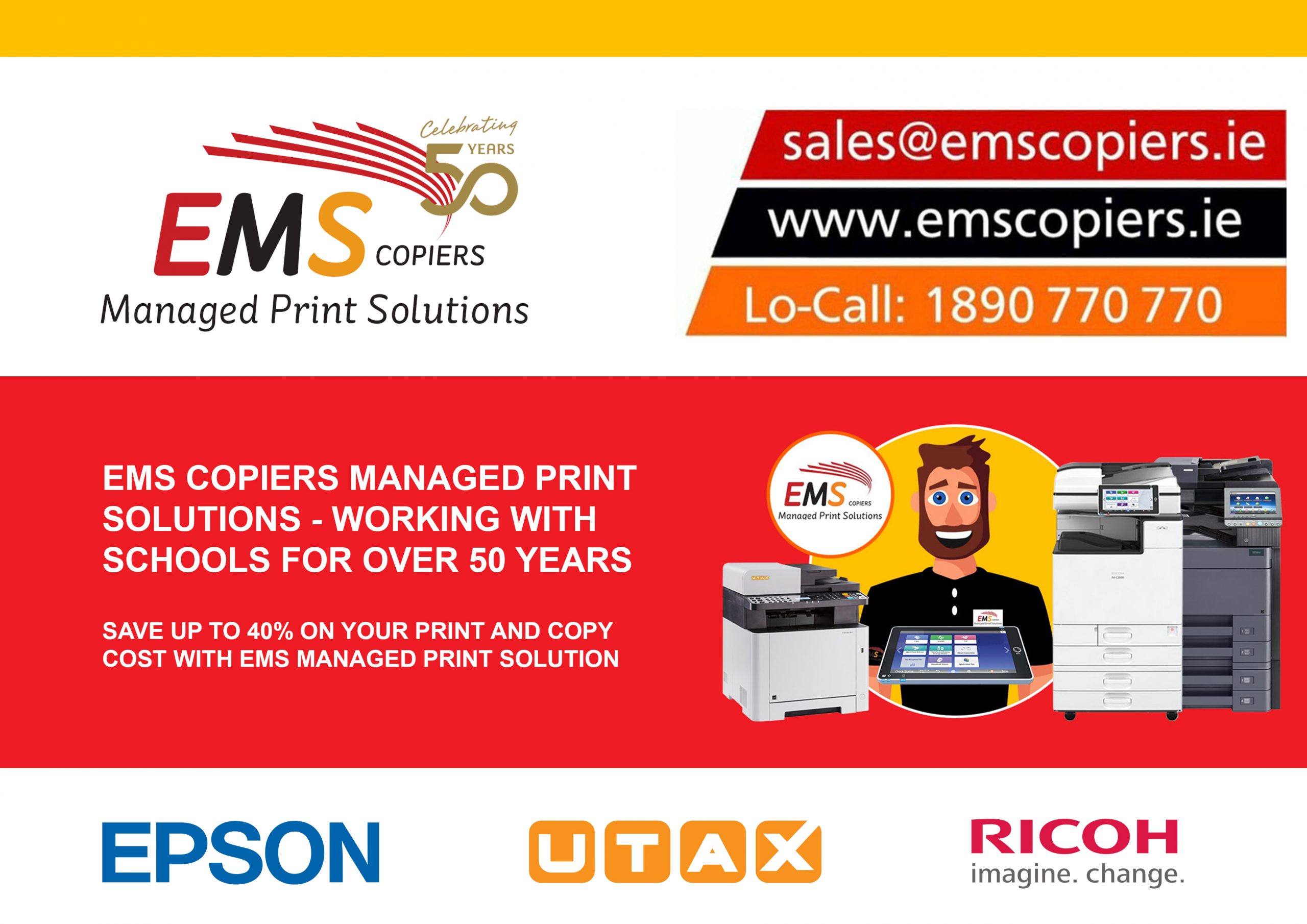 EMS Copiers offer a suite of print solutions that encompasses any issue a school or college presents us with.  We are aware that it isn't always about cost and that reliable, robust equipment is a huge factor.  Our team of Service Engineers collectively have over 20 years experience.
EMS Copiers can supply and service any size of school or college nationwide.
Our Managed Print Solution, essentially a brand-new device or devices with no capital outlay and including consumables and maintenance, is tailored to the specific needs of the school or college.  It is designed to provide maximum efficiency and savings. We understand that there is no "one size fits all" solution, the hundreds of schools and colleges in our customer base is a testimony to this.
Another example of our innovative solutions is Intelligent Colour Billing.  A simple concept but one that has a huge impact on costs.  If you use less ink on a page, for example a small colour logo, you pay a lower cost per copy, from as low as 2.5cent.  Typically, the industry standard is between 5c and 7c.  This is extremely popular with our customer base and has proven to pass on significant savings.
Our environment is extremely important to us and while our devices fulfil the stringent legal requirements, we aim to ensure our products impact on the environment is minimised. 
We are committed to meeting the requirements of the (Waste Electrical and Electronic Equipment) Regulations 2014, requiring producers of electrical and electronic equipment to finance the takeback, for reuse or recycling, of WEEE resulting from products that we placed on the Irish market. In line with that commitment, EMS Copiers will take back WEEE from you.