EMS Copiers has recently become an Epson Solutions Plus Gold Partner.

This is a fantastic opportunity for EMS to introduce schools to print technology with the core messaging, Sustainability, Reliability and Productivity. 
Some of the key points explaining how EMS can supply your school with a solution that will increase productivity, save on energy bills and reduce your carbon footprint are below.  Read our recent article in The Sunday Business Post for more detail:
https://www.businesspost.ie/article/ems-copiers-shaping-the-future-of-printing-in-schools-with-epsons-heat-free-technology/
 While the concept of Sustainability is very good – there must be something in it for the school!
 EMS can call on your school and generate a report that clearly identifies where you can make quantifiable savings in the following areas:
 Energy Costs
Put simply the significant energy costs you incur in using heat based printing technology will all but disappear! This saving in many cases can lead to hundreds if not thousands of euros saved over the lifetime of a device. It is not an exaggeration to describe your existing copier as an oven that you leave turned on all day – the savings are meaningful and, in many cases, significantly underwrite the cost of the device.
Carbon Footprint
Schools prepare future generations for their future. This same future is greatly impacted by environmental change. By switching to heat free technology your carbon footprint can reduce by up to 80%+, which will make an incredible difference. This can reduce the carbon footprint of your school by thousands of kilos of carbon over the lifetime of your device, (dependent on size and scale of course) the savings are tangible and significant and can make a real difference. The impact of making the Heat-Free change can be as large an initiative that a school can make!
Productivity
Your existing laser-based MFP uses heat to print and copy – it literally irons toner onto a page! In order to mitigate this significant energy commitment your existing device goes into sleep mode after a few minutes, like a BERKEL boiler in your canteen. When needed it then has to go from sleep mode to operational mode while it heats up during which time your staff member is standing waiting. This happens multiple times per day. Your staff don't want to wait, they have much more important things to do. First page out times on heat free devices all but eliminates this unscheduled and unwanted delays. In addition, the high yield inks provided means time spent changing toners is also reduced and given the reduced moving parts there is less "surgery" required in digging jams out of the depths of a laser based device.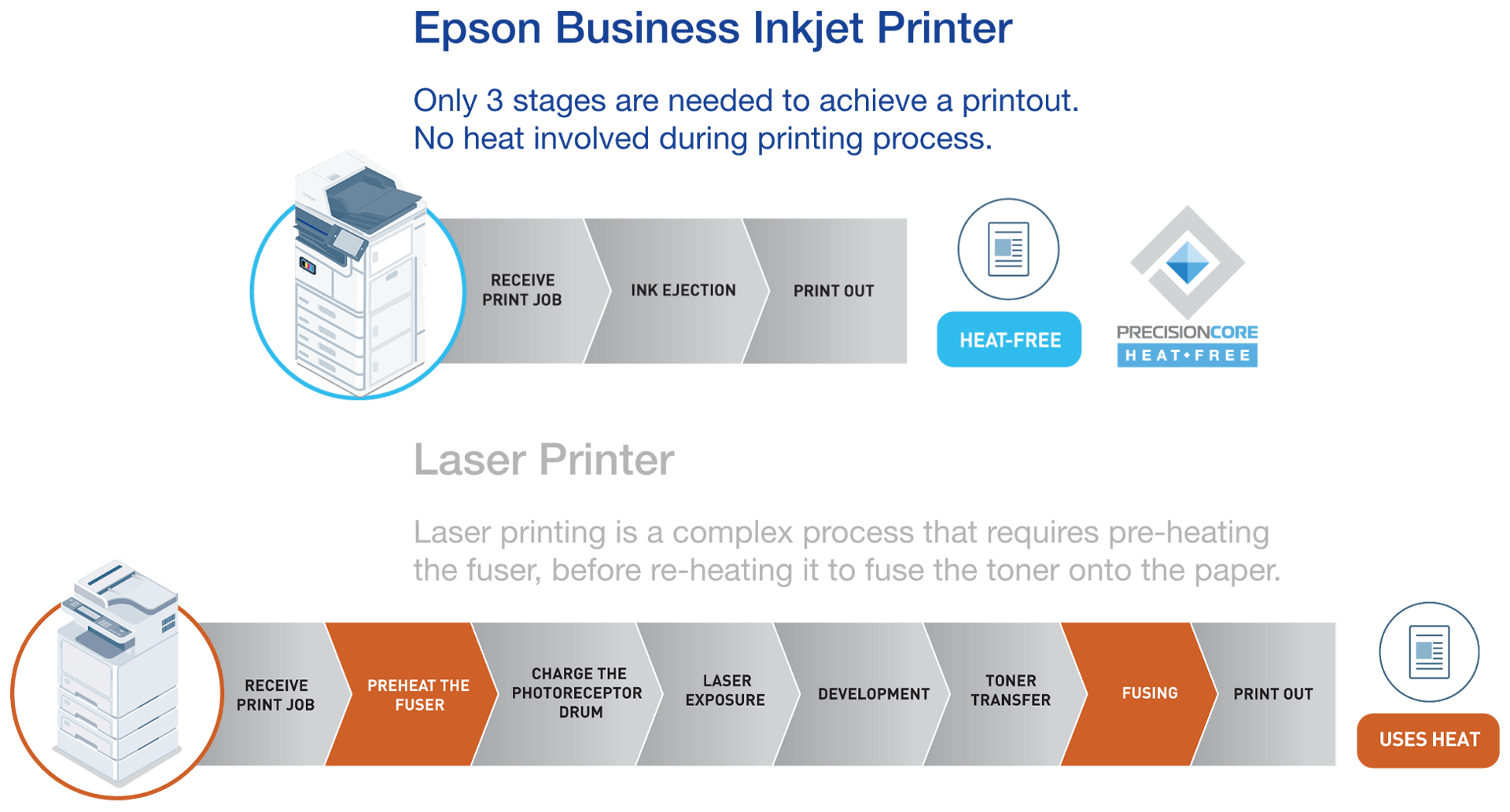 EPSON Print Admin Software
The best way to minimize paper usage is not to print it in the first place! By deploying EPA software onto a separate print server, (Any windows 10 PC on the network will suffice) nothing is printed at a centralised print device until the user is physically at the machine. This eliminates wastepaper at the device itself and ensures that no sensitive print outs are left unclaimed at an MFP, helping to maintain GDPR compliance. In addition, school management can apply budgets and quotas relating to usage. Implementing this regime heightens staff awareness of print usage and they quickly take personal responsibility and manage their own usage
EMS believe that our EPSON offering invites your school into a conversation that it could not have up until now. No other manufacturer can offer you the savings and efficiencies as outlined above given its' Heat-Free technologies – here is some more detail as to how EPSON achieves this change.
Epson are focusing on changing the way we consume energy. Switching to Heat-Free Technology, which uses no heat in the ink ejection process and delivers lower power consumption.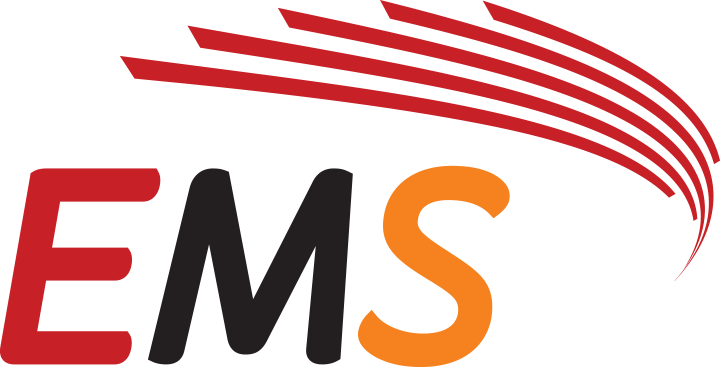 Contact us today:
sales@emscopiers.ie – 01 9018386 – emscopiers.ie/contact-us