EMS Copiers are proud to be associated with an industry leading brand such as EPSON. We have achieved Platinum Partner status over a very short period as a result of the efforts of all the EMS team with the support of the powerhouse that is EPSON. The EPSON product range is innovative, environmentally friendly and cost effective.

EPSON HEAT FREE technology enables EMS to discuss relevant topics such as reduced energy costs, minimal carbon footprint and productivity with our clients – discussions that other suppliers can play lip service too but ultimately not deliver upon.
Pictured below: Nick Taylor, Sales Manager Office Automation Channel Epson UK, presenting John Cahill, Managing Director of EMS Copiers with the Solutions + Platinum Partner award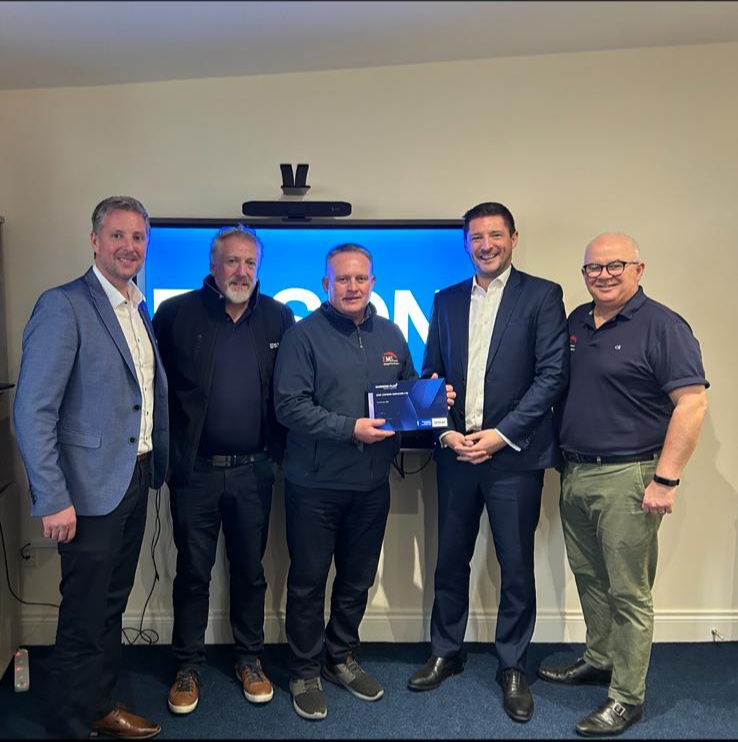 We look forward to growing our relationship with EPSON further.
Contact sales@emscopiers.ie to find out more about EPSON HEAT FREE technology