This is a con tactless and accurate method of temperature measurement, allowing safe indication while maintaining Social Distancing requirements defined under the amendments to the Health Act 1947 (Section 31A-Temporary Restrictions)
https://www.youtube.com/watch?v=TsPwcfa0UXk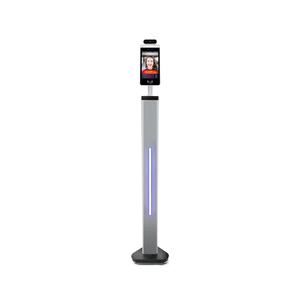 Temperature alarm – Equipped with an optional abnormal temperature alarm. Voice alarm volume customisation will accommodate louder environments, such as construction sites and factories.

Works with protective masks – Recognition technology enable detection with or without PPE. Works on individuals both with and without a protective face mask over their mouths.

Recording Enabling Available – Enable the video recording to record every user. Recorded images confirm date/time/photo of the each user which can be extracted from device via username/password. Manual Extraction ensures compliance with GDPR regulations.